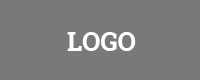 HR Partner to Skanska AB - Skanska AB
Skanska is one of the world's leading project development and construction groups. We offer competitive solutions for the most complex assignments. Our people manage the entire chain from initial concept to completed projects in construction, development of commercial and residential projects and public-private partnerships.
Together with our customers and partners, we develop and build for a sustainable future with the ultimate goal of improving people's lives. Thanks to this dedication we are involved in some of the most interesting projects of our time. With thousands of projects going on there is often news to report. Learn more at www.skanska.com.
We are 43,100 colleagues across 11 selected home markets in Europe and the United States. Our headquarter is located in Stockholm, Sweden. Skanska's revenue in 2015 totaled SEK 155 billion. Skanska AB is listed on the NASDAQ Stockholm.

We are recruiting an HR Partner who will be part of the Talent Team, in the Skanska group HR organisation. The work is carried out in close cooperation with people in the Business Units and the other HR Partners at group HR. The main area for the HR Partner is succession planning for his/her respective units, making sure that we have the best leadership both today and tomorrow.
The core of the work is related to the Talent Review process and example of activities for the person include:
– Understanding the business needs and characteristics of every business unit, through a variety of actions such as visiting projects, attending board and management team meetings, work closely with the Business Unit President and current management teams.
– Getting to know the key people in the business units; current management team and people that have been identified as successors; assessing their potential for future senior management positions
– Drive and manage the talent review process and its meetings, where key persons from the business units (e.g. Business Unit President and HR Manager) meet together with the HR Partner and the person responsible for the business unit in Skanska's senior executive team, to
discuss and decide upon necessary actions.
– Prepare and together with HR in the business unit, carry out different types of assessments through our global partners. Secure a solid process that all involved get good feedback and that action is taken as a result of what we learn.
– Together with HR in the business and line managers, analyse development needs and identify good development activities to close the gaps and make the people ready to take on new positions. Especially the HR Partner can connect and identify activities in connection with other Business Units (e.g. mentorships, board positions, short-term assignments).
– In addition, as part of his/her time, the HR Partner will work with projects and initiatives within the Talent area.
The work is carried out in close cooperation with the person/s responsible for the respective business units in Skanska's senior executive team. You will report to VP Talent Management and will be based at Skanska AB:s headquarter in Lindhagen, Stockholm. Some traveling is required in this position.
We offer

We offer you an exciting and challenging role in a team at a high level in a listed Swedish company with global operations. Your work will be assessed and become visible to the key people at management level within Skanska. Moreover, you will find many opportunities for further development within Skanska.
Qualifications

You hold an academic degree and have a proven experience from working at a strategic HR level. You possess deep knowledge and experience from working with succession planning, management development and people assessment, as an employee or as a consultant. We also believe that you have experience from working in an international environment and from working with senior management. As a person you are mature in your approach with the ability to build trust and confidence, proactive and self-driven, result oriented with excellent interpersonal and collaborations skills. You are analytical, have focus on delivering results combined with strong business acumen.
For further information about the position, please contact Josefin Cohen, Research Consultant at K2 Search, tel. +46 73 543 7471
josefin.cohen@k2search.se or Cecilia Fredriksson Senior Consultant at K2 Search, tel. +46 76 000 1812 cecilia.fredriksson@k2search.se . All applications and contacts are confidential. Since selection starts instantly and interviews take place successively, we want your application in English as soon as possible. Please submit your application at: www.k2search.se