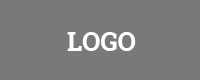 Aftersales Manager, Baltics - BMW Sverige AB
BMW Group Northern Europe is a fully owned subsidiary of BMW GmbH,responsible for coordinating and supporting the BMW sales subsidiaries as well as the authorized BMW and MINI dealers in the local Nordic and Baltic countries.
The Northern Europe subsidiary has approx. 250 employees and 160 autorized dealers and workshops. In the record year 2015 total regional sales exceeded 40 000 cars and 2 200 motorcycles. For more information visit www.bmw.se or www.bmwframtid.se.
The Norther Europe aftersales business is among the top 10 performers in the BMW world. The regional organization consists of approx. 60 employees and is headquartered in Sollentuna.
As the Aftersales Manager for the Baltics you will have responsibility for all aftersales related activities for BMW and MINI in the region. Your key objectives will be to deliver quality services to the BMW dealers and end customers in order to achieve business profitability targets and to ensure high level customer satisfaction. Your main focus will be sales and marketing of parts, accessories and lifestyle products. You will steer, support and train your local dealers in all matters relating to aftersales. Overall, you will participate in planning and executing strategies to develop business opportunities in the aftersales market in your region. You will report directly to the Northern Europe Aftersales Director and be located at the Sollentuna regional headquarters. The position requires extensive travelling, approximately 30-40% on an annual basis.
Qualifications

• Working knowledge of aftersales and/or sales from automotive or similar industry
• Strong planning skills
• Proven ability to deliver targets in a results oriented role
• Excellent PC skills
• English language skills
• Ability to travel 30-40%
Personal characteristics

• Self-driven
• Energetic
• Positive and resilient
• Goal/target-oriented
• Trustworthy influencer
For more information, please contact K2 Search AB. Arne Nordström, phone 070-69 89 200 or Anders Hollqvist, phone 0735-14 33 09. Your application will be handled with strict confidentiality. Submit your application as soon as possible at www.k2search.se