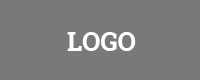 Head of PrimeServ - MAN Diesel and Turbo
MAN Diesel & Turbo is the world´s leading provider of large-bore diesel engines and turbomachinery for marine and stationary applications. It designs two-stroke and four-stroke engines, gas and steam turbines as well as compressors. The product range is rounded off by turbochargers, propellers, gas engines and chemical reactors. Customers receive worldwide after-sales services marketed under the MAN PrimeServ brand. The company employs around 15,000 staff at more than 100 international sites, primarily in Germany, Denmark, France, Switzerland, the Czech Republic, India and China. MAN Diesel & Turbo is a company in the Power Engineering business area of MAN SE. For more info. www.dieselturbo.man.eu
MAN Diesel & Turbo is represented in all key markets and major ports with a large number of service centers worldwide. The hubs are equipped with advanced technologies for repairs and our skilled field service managers provide first class technical support for your benefit – 24/7, 365 days a year. All united in MAN PrimeServ: an excellent network with optimized processes, technical competence and high service-orientation. Sweden is no exception. Strategically located in Gothenburg, which is the largest port in Scandinavia, and fully equipped in top-modern premises we are ready to take on all kinds of service jobs.
Head of PrimeServ has the overall responsibility, meaning full P&L for the service and aftermarket in the Baltics, Finland and Sweden. Main responsibilities will be to guide, motivate and engage the team of 17 as well as building new commercial relationships, expanding and improving existing business.
In order to be successful, it is important to have an understanding of the customer's processes and needs, articulating the value of MAN solutions and how they address the customer's needs. Exchange experience, know-how, customer/ market information with the colleagues globally.
We offer

This is a key position in the company. You will work with passionate employees in an international company. You will be a major contributor growing the company's business to the next level. You will be reporting to the CEO of MAN Diesel & Turbo Sverige AB and will be a member of the management team.
Required Skills

• Relevant experience from the Marine Industry
• Strong and solid leadership skills
• Genuine experience from service- and aftermarket
• Commercial mind set
• Proven experience of successful selling of complex products
• At least three years of academic studies. Or equivalent
Personal characteristics
• Strong drive
• Strong leader
• Excellent communication skills
• Capacity to negotiate strategically
• Result/Customer – and performance oriented
In this recruitment we are cooperating with K2 Search. For further information about the role please contact Philip Lundahl, tel. 0760-00 18 02 or Matilde Castoldi tel. 0735 – 21 65 01. All applications and contacts remain confidential. Selection is ongoing so do not wait to submit your application. Please submit your application on