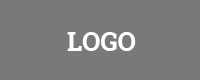 Global Category Manager, Product Line Floor Care Cordless Products - Electrolux AB
Electrolux is a global leader in home appliances and appliances for professional use, based on deep consumer insight. We offer thoughtfully designed, innovative and sustainable solutions, developed in close collaboration with professional users. The products include refrigerators, ovens, cookers, hobs, dishwashers, washing machines, vacuum cleaners, air conditioners and small domestic appliances. Under esteemed brands including Electrolux, AEG, Zanussi, Frigidaire and Electrolux Grand Cuisine, the Group sells more than 60 million products to customers in more than 150 markets every year. In 2015 Electrolux had sales of SEK 124 billion and 58,000 employees.
Electrolux Floor Care builds on the strong Electrolux brand heritage as the only true global player in the vacuum cleaner segment. The product range consists of modern and high-tech vacuum cleaners, from traditional corded canisters to state-of-the-art robots. The competitive advantages which makes Electrolux a leading global player rest on superior consumer insight coupled with a distinct Scandinavian heritage and a modern functionality and design. Electrolux is the originator of the cordless vacuum cleaner technology. Substantial resources are spent on innovation in order to secure the future leadership of the cordless category.
We offer

In this newly established role as Global Category Manager for the cordless segment your mission is to drive market share and profitable growth of the uncorded products. You will support the Category Director in defining and implementing the category strategy in close collaboration with the regions, mainly Europe and Asia/Pacific. You will also be the Product Line representative in various product development projects and work together with the Category Director to identify new business opportunities. To be successful in this role you may have previous experience from a similar role within the home appliance market or alternatively come from a connectivity, "Internet of Things" or robotics background. Your base will be central Stockholm and you should be prepared to undertake intercontinental travelling on a regular basis.
Qualifications

• Minimum 5 years of solid experience in product marketing/management/development
• Good business sense and financial understanding
• Very good project management skills, able to plan and prioritize
• Experience from work in a matrix organization
• Academic degree in business and/or IT technical field
Personal characteristics

• Team player, able to influence and motivate others
• Strong communicator with ability to build networks and leverage resources from different areas
• Strong analytical skills with ability to see the big picture
• Self-motivated and results driven
• Business and customer oriented
• Ability to embrace and drive change
• Global mindset
For more information, please contact K2 Search AB. Arne Nordström, phone +46 70-69 89 200 or Petter Pålsson, phone +46 735-21 65 55. Your application will be handled with strict confidentiality. Submit your application as soon as possible at www.k2search.se