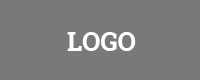 Country Manager Sweden - Solina Sweden AB
Main purpose
Responsible for delivering the company strategies set by the group management and develop sales and marketing strategies accordingly. Furthermore, achieve financial targets short and long terms with full P&L responsibilities in line with the growth of industrial operation according to market demand and in line with company objectives.
Responsibilities
You are in charge of the financial performance of the Swedish organization (Ebitda, Cash Flow) and you report on a timely manner every month to the Nordic Area General Manager.
You create the necessary conditions to allow your organization to deliver the aggressive growth which is planned and you present the Swedish country budget to the Nordic Area General Manager for approval.
• Full sales and income responsibilities
• Responsible for planning and implementing the strategic direction
• Formulate and implement profitable growth oriented sales plans and review performance against targets
• Drive the team to bring out the best of each member to achieve targets and to develop each team member's personal skills
• Utilize knowledge of relevant markets, competitors, trends etc to expand customer base and increase market share
• Detailed mapping of top customers and potential customers in order to ensure maximum sales
• Build and maintain strong and long lasting relationship with key customers
• Develop distribution network across Sweden
• Identify and develop distributors and agents to serve the market
• Build and maintain strong and long lasting relationship with key distributors
• Establish and manage entire sales cycle with agents and distributors from contract to logistics
• Develop sales budget and monitor results vs. budget
• Build company image by collaborating with customers, government, community organizations and employees enforcing ethical business practices
• Country Manager is expected to recruit and manage staff including performance monitoring, mentoring and training with support from Nordic HR
Profile Requirements
• You must have relevant experience (min. 5 years) in General Management and Sales environment of food industry or similar
• Excellent communication skills with the ability to present and communicate effectively at all organizational levels
• Ability to execute plans with enthusiasm
• Result oriented
• Ability to drive and motivate others
• Fluency in English is essential
• At ease in a matrix organisation with real interpersonal skills, you have a strong ability to manage people, develop and maintain sustainable relationships with your stakeholders
• You have a strong entrepreneurial spirit and work with good autonomy
• Good understanding of business control and budgeting procedures
• Ideally has already good commercial network
• Able to work alone and in team
• Availability to travel, both domestically and internationally
If you are interested
For more information please contact K2 Search AB. Recruitment consultant Martin Edqvist + 46 76 54 54 028 or Research consultant Ken Ahl + 46 73 540 52 80. All applications are treated confidential. Apply for the position at www.k2search.se