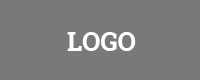 Client Relationship Manager - IESA Ltd
IESA is an international Industrial BPO (Business Process Outsourcing) organization and an European market leader in Integrated Supply. With well-developed positions in Germany, Ireland and the UK, IESA provides outsourced procurement, P2P transaction processing and storeroom solutions for maintenance, repair and overhaul ("MRO") goods and indirect materials, including consumables and personal protection equipment ("PPE"), to manufacturing, assembly and process industry clients. Working in partnership with an extensive portfolio of major corporate clients, IESA provides the most cost effective solutions to meet each client's needs, ranging from a fully managed BPO service to a cloud-based Software-as-a-Service solution. IESA is now establishing business in Sweden which reflects the increased demand for our client's product and service portfolio.
The role as Client Relationship Manager in Sweden will be an important part in the Swedish establishment and implementation of our client´s full scope of products and services from scratch. The main focus will initially be to build the Swedish organisation together with an implementation team, and facilitate the Swedish team to meet the requirements from the client. Working closely with our Clients' senior stakeholders you will take ownership for the strategy and overall delivery of IESA's integrated supply capability in the MRO (Maintenance, Repair and Operation) field, driving the delivery of reduction of costs on indirect materials. You will effectively manage a Team of Client Relationship Executives and Engineering Stores personnel to deliver on KPI's.
We offer
The position as Client Relationship Manager offers a challenging opportunity to be a part of an innovative, value-driven international organization that has change, pace, client satisfaction, responsibility, passion as guiding principles. You will be managing a team of initially 10 professionals, and together you are responsible for hitting the objectives set for each client. You have full P&L responsibility, as well as responsibility for managing the client relationships, contract and commercial arrangements and produce an account development plan. The company culture is to deliver above expectations every day and in this position, you will be a major contributor to just that. There is a potential for this role to develop into an M.D role in the future as business grows. The position is based in the Stockholm area and reports to the Head of Client Relationship Management.
Qualifications
• Successful track record of successful key account management and delivering P&L performance across multiple Clients and locations
• Proven experience of leading a team with a strong and driven leadership style
• Demonstrable track record of exceeding Client Service Level Agreements (SLAs), Key Performance Indicators (KPIs), Client satisfaction and identification of additional business opportunities
• Experience in leading and coordinating cross functional teams to drive sales success
• Data analysis, SAP and Microsoft Excel skills including the production of pivot tables
• Thorough understanding and evidence based history of operating client/contract retention techniques
Personal characteristics
• Strong drive combined with ability to work effectively under pressure and to strict deadlines within a rapidly changing business environment
• Excellent communication skills in Swedish and English
• Result- and performance oriented
• A positive attitude with the ability to exceed Client expectations on a day to day basis
• Entrepreneurial mindset and proactive approach
For further information about the role please contact Xing Tran tel. 070 413 9848 or Helen T Gunnarsson, tel. 0760 00 18 15. All applications and contacts remain confidential. Selection will be held on an ongoing basis so please submit your application as soon as possible. Please submit your application on