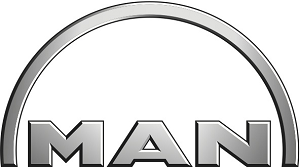 HR Business Partner Sweden / Regional Specialist Competence - MAN Diesel & Turbo Sverige AB
Since 1953 MAN Diesel & Turbo Sweden has serviced the marine industry in Sweden with project and technical support as well as spare parts. From May 2008 we also offer technical service of marine engines under the worldwide brand of PrimeServ. With our workshop and professional expertise, we provide service for all sizes of engines, ranging from the smallest MAN High speed engine to the largest two stroke engine. MAN Diesel & Turbo is represented in all key markets and major ports with service centers worldwide.
Find our more at www.sweden.mandieselturbo.com/
The role as HR Business Partner Sweden/Regional Specialist Competence is a recently established dual position that reflects MAN Diesel & Turbo Sweden´s growth and vision for the future. You will act as the point of contact for employees and managers in the Swedish entity, as well as acting as the interface between international hubs, employers and with employees and act as the contact point for talent management topics
In your local role as HRBP you will be responsible for daily operational actions to facilitate the company´s growth based on top class employment management. You will work closely with managers and take on the full range of the HR spectrum, developing and executing HR initiatives in support of HR standards. Your responsibilities range from daily operational tasks to being an integrative sparring partner for the business in Sweden. Main tasks will be to develop and execute HR processes for the entire employee lifecycle and strive for continuous improvement within the HR area.
In your specialist role as Regional Specialist Competence you will act as the contact point for hubs in region Europe for competence and talent management topics. You will be the specialist coordinator for recruitment, competence and talent management, and support the hubs in the region by working together with their HR staff to implement the specific initiatives in these areas.
We offer
The position as HR Business Partner Sweden/Regional Specialist Competence offers a challenging opportunity to be a part of a group of passionate employees in an international company with environmental focus. You will develop and maintain effective relationships with key stakeholders, in order to identify and respond to current and future people-related requirements. If you are a person with strong business acumen, have passion and the ability to proactively derive HR initiatives from business requirements, as well as being team player who enjoys working in virtual and intercultural teams – this is the position for you. The position is based in Göteborg, is part of the international HR team and reports to Managing Director and HR Manager Europe.
Qualifications
Degree in Academic background in Business Administration, HR, Psychology or equivalent
Several years of experience in HR management throughout the entire employee life cycle
Profound knowledge of local employment regulations and strong HR operational skills
Knowledge of Swedish Labor Regulations and CLA
Proven affinity for working with different levels within the HR services
Experience in project and change management
Strategic thinker, with demonstrable experience translating strategic goals/concepts into action plans and implementing initiatives at an operational level
Strong interpersonal/collaboration/communication skills. Ability to establish credibility with stakeholders at all levels
Entrepreneurial mindset and proactive approach
In this recruitment we are cooperating with K2 Search. For further information about the role please contact Esra Yucel 0735 21 65 02 or Helen Tånghed Gunnarsson, 0760 00 18 15 All applications and contacts remain confidential. Selection is ongoing so do not wait to submit your application. Please submit your application on www.k2search.se