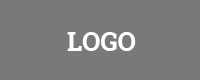 Head of HR - BMW
With its four brands BMW, MINI, Rolls-Royce and BMW Motorrad, the BMW Group is the world's leading premium manufacturer of automobiles and motorcycles and also provides premium financial and mobility services.
The success of the BMW Group has always been based on long-term thinking and responsible action. The company set its course for the future early on and is making sustainability and resource efficiency the focus of the company's strategic direction – from the supply chain, through production, to the end of the use phase, for all its products.
At BMW Group Northern Europe we strive to bring joy to the world of mobility! As a car manufacturer. As an employer. As people. Wherever you go, you will see passionate people striving for excellence each day! Take the chance and share your passion for HR with us.
Head of HR BMW Group
As Head of HR you are responsible for the overall HR strategy and for all HR-related activities within the Nordic region for both our sales companies and financial services. For around 400 employees in Sweden, Norway, Denmark and Finland you ensure performance, development, succession, diversity, inclusion and a culture of high engagement, pride and joy.
You are also responsible for our employer brand to make sure we attract the right employees, with the right competencies, at the right time. Internally we also focus on being a reliable service provider, trusted advisors and a setter of clear frameworks. You are operationally responsible to lead the complete annual HR lifecycle, with both global and local processes and policies. According to each countries requirements and business' needs you ensure compliance with regards to labor law, work environment regulations and collective agreements.
You will be leading a team of 6 employees (Business Partners, Talent Management, HR Administration and Compensation & Benefit). You report to the Vice President of HR Europe, based in Munich and are both a member of our the wider European HR team, as well as our local Nordic management team.
Pre-Requisites for the role:You have an HR managerial experience (preferably in a multinational company). You have experience from both operational and strategic HR and are used to contributing to the overall business. It is positive if you have worked in a Nordic organization and/or with a matrix structure.
The function is located in BMW Group Northern Europe's head office in Silverdal, Stockholm. The premises are modern and include lunch restaurants and free access to a gym with workout classes every day. As a BMW employee, everyone gets the opportunity to drive their own BMW or MINI.
If you find this position interesting and have the right qualifications, please do not hesitate to send in your applications directly as interviews is ongoing. For this recruitment we are cooperating with Executive Search firm K2Search and If you have any questions please contact Recruitment Consultant Catharina Kramer directly at catharina.kramer@k2search.se .
We are looking forward to your application.