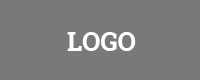 Country Manager, Alphabet Sweden - BMW Group AB
Alphabet is an International provider for operational car leasing and mobility services. We are part of BMW Financial Services and currently rank among the top 4 players in Europe. Alphabet is present in 19 countries and operates with over 2.600 associates, serving 77.000 customers with a total fleet of 650.000 cars. In Sweden, Alphabet focuses on operational leasing and sees a strong increased demand for the company's services and solutions within business mobility.
Do you want to be part of Europe's most expansive fleet company, Alphabet Fleet Services, a BMW Group Company, which is now recruiting a Country Manager for Sweden?
As Country Manager, your main responsibility is to support a profitable growth of the Alphabet business in Sweden while ensuring a high level of customer satisfaction. As Head of the Sales & Account Management Function, you will lead by example and drive the business forward, and have full responsibility for the target achievement of the Balance Scorecard. You have the ability to create a sales-oriented atmosphere, and take care of sales processes and quality.
If you have extensive experience from the Fleet Business, share passion for customer-orientation and can act as a leader and team player at the same time, take the chance to become a part of our great team!
Working at Alphabet

Alphabet has a long-term focus when working with their customers, placing emphasis on building strong relationships and understanding their customer's needs. You will be playing a vital leadership role, further developing and growing one of the biggest players in Europe within the leasing/fleet market. Additionally, you will be part of the Alphabet and BMW Group network, where much support will be provided as well as a great company culture with a strong sense of family feeling.
Qualifications

• Track record of good sales results
• Leadership/management experience
• Business-to-business sales experience
• An interest in financial products and services
• Relationship and stakeholder management capabilities
• Experience from leasing business, preferably fleet
• Academic background is an advantage
Competencies

• Knowledge about the market and competitors
• Independent
• Results-oriented
• Negotiation skills
• Ability to motivate others
• Customer focused
The role includes a broad range of tasks, and therefore, it is important that you can tackle different challenges at the same time. You are a sales-oriented person who easily creates trust and appreciates the many daily contacts with customers and colleagues. To be successful in the role you need to have the ability to think holistically, have high integrity and are willing to go the extra mile. We will place great emphasis on your personal competencies.
The function is located in modern facilities in Sollentuna, and it is expected that you are flexible to travel within Sweden. You will be reporting to the Head of Alphabet Northern Europe, Christian Schröder.
If you have any questions about the role, please contact Linus Norrbom (linus.norrbom@k2search.se) or Xing Tran (xing.tran@k2search.se) at K2 Search AB. We will be reviewing applications on a continuous basis, so we ask you to apply as soon as possible. Apply for the role at www.k2search.se . All applications and contacts are treated confidentially.