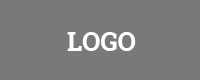 Chief Privacy Officer and Head of Group Privacy-team - Telia Company
In Telia Company we are committed to respect our customers' and employees' privacy. We strive to facilitate and implement measures to ensure that our customers and employees feel confident that Telia Company respects their privacy, to reduce privacy related risks and to integrate privacy as a natural part of the design of our products, services, processes and infrastructure as well as in our daily work.
We are looking for a Chief Privacy Officer who will lead the Telia Company Group Privacy team. The position is in Corporate Affairs (Legal), Group Regulatory and Privacy unit.
Being a Chief Privacy Officer at Telia
The Chief Privacy Officer has the overall responsibility for development, maintenance and execution of the privacy governance in the whole Telia Company as well as monitoring compliance.
As the business owner of Telia Company's GDPR program, the Chief Privacy Officer sets requirements to various project streams within the program, defines together with his/her team members Telia Company's common GDPR interpretations, tools and methods and works in close co-operation with GDPR program manager.
You are
We believe that you are a strong leader with management skills including the ability to motivate, challenge and influence highly skilled professionals to reach major goals. You are a person whom understand complex data-driven business models and are able to identify and apply applicable privacy and data protection laws. As a business minded and creative privacy professional with legal analytical skills you are capable of translating difficult legal requirements into easy-to-understand business language and produce pragmatic solutions and describe these in relevant documents.
You are excellent in finding answers and solving problems with a pragmatic approach and balancing risks and business interests and a highly responsible and structured person with the ability to work both independently and in a group.
You have
• A university degree in law and at least 5 years of experience working in the data protection /information privacy field
• Practical knowledge and working experience related to current data protection legislation and implementation of EU General Data Protection Regulation
• Exceptional interpersonal skills with proven experience in collaboration with different stakeholders (IT, security, business, legal, architecture) in an international organization
• Excellent communication skills and fluent in English, both written and spoken
• Experience from telecom and ePrivacy are beneficial
Telia Company offer you
• a highly challenging and inspiring position within privacy and law in a fast moving industry
• an international working environment with highly competent privacy and legal professionals in different Telia Company countries
The position will be located in Stockholm, Sweden or Helsinki, Finland.
The work involves some travelling mainly within Nordics and the Baltics.
Telia Company is collaborating with K2 Search on this assignment. For further information, please contact:
Carl-Magnus Tegner, Senior Consultant (
carl-magnus.tegner@k2search.se), phone +46-76 525 90 59, or Samuel Göranzon, Research Consultant (samuel.goranzon@k2search.se) , phone +46-76 000 18 74.
Please apply for this position at www.k2search.se – we look forward to hearing from you.
Applications and contact are treated with strict confidentiality.